Note: Don't forget to scroll to the end of this post for the awesome giveaway!
There is probably nothing more used as a holiday keepsake than ornaments and these easy DIY ornaments are affordable, fun, and one that even the older kids can help with and that can adorn your holiday trees for years to come. I originally got this idea from a lady in my church mom's group as our Christmas craft in the previous year. I added the stencils.
For this craft you will need:
1 Box of Clear Holiday Ornaments (I got mine at Hobby Lobby)
Craft paints in your choice of colors (I used Martha Stewart craft paint)
Plaid Peel & Stick Stencils
Sponge or Brush for paint
Gently remove the ornament toppers from  the ornaments. Squeeze the two sides together and pull up. Be sure and do it carefully as the top of the ornament is pretty delicate and breaks easily.
Choose two colors for each ornament. I find that any more than 2 makes a brown looking mess as the 3 colors blend inside the ornament. I also found that one light color and one dark  color works best. I really liked the way the shimmer of the Martha       Stewart paints turned out but you can also use a flat paint for a more traditional look.
Once you've chosen your colors, squirt  one of the colors down the inside of the ornament and let it run down and  then gently twirl it about and let the paint swirl. Once the paint has spread around on the inside of the ornament, you can repeat the process with your second paint color.
Keep adding paint and swirling it about  and even turning it upside down over a paper towel until the entire inside of the ornament is covered with paint. The paint is thick and it's a slow process and it can take quite a bit of paint to fill the ornament,  but if the paint is moving about the ornament you are doing it right so be patient.
Once the entire ornament has been painted turn the DIY ornament upside down over the paper towel and empty out  the paint. You can turn them upside down and let them drain if you choose  or even put tissue at the bottom of the storage tray and let it drain  there.
After the paint has drained add the desired Plaid peel and stick stencils. (Or you can hang them or gift them  without stenciling them as they are pretty that way too.) The Plaid stencils are great because they form a seal and there is virtually no bleeding. Dab at the stencil with a sponge or brush with a contrasting  paint color. Gentle dabs work better than strokes as the strokes are very       visible in the paint. One you've painted the stencil before it dries, gently peel the stencil away. If you let it dry and then try to peel, the paint can come with it. I did one ornament with each of our family member's initials.
Put the DIY ornaments back in the tray with the tops off. Even though the paint has been drained from the inside, it still takes about 3-4 days for them to be fully dry. After 3-4 days put the ornament tops gently back on.
These DIY ornaments were really easy and I made them in the space of about an hour. They will add a personal handmade touch to your holiday tree or make great gifts as well.
Once upon a time this blog was Pinner Takes All but in the last few weeks, it has made the transition to Sparkles And A Stove (which I actually like much better and feel like it reflects what the blog is all about much better and also reflects my personality more accurately). The transition is officially complete (double back flip!) and to celebrate the new name and to show my sweet readers how much I appreciate them at the holidays and always I have a giveaway I am super excited about! It is a few of my favorite things (no dog bites or bee stings here!) to get your sparkle, your stove, and your jams on. The package includes:
1 Small Snowflake Craft Hole Punch
1 Medium Circle Craft Hole Punch
1 Black Stazon Ink Pad
1 White Stazon Ink Pad
1 Snowflake Stamp
1 Let It Snow Stamp
1 Believe Stamp
1 It's a Wonderful Life Stamp
1 Sheet of Plaid Peel & Stick Stencils
1 Bottle of Red Sparkles
1 Bottle of Green Sparkles
1 Bottle of Silver Sparkles
1 Pioneer Woman Cook Book
1 $10 Meals Cook Book
1 $20 Hobby Lobby Gift Card
1 $15 Itunes Gift Card
Total Prize Value is $130

a Rafflecopter giveaway



http://www.funkyjunkinteriors.net/2010/05/blog-buttons.html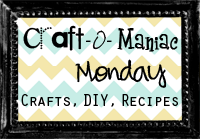 The following two tabs change content below.
Kathy Penney
Thanks for reading Penney Lane Kitchen! I hope you enjoy my stories and recipes. My mission is to show delicious doesn't have to be hard. I'm a country girl now raising kids in suburbia, married to my favorite Irish import, culinary student, RMHC ambassador, Autism advocate, smiler and flip flop wearer.
Latest posts by Kathy Penney (see all)